Working our way 'upstream' of the plant, we move along the drip emitter to the larger tubing that the drip emitter is punctured directly into.
The principles of pressure loss that we discussed in the previous article still apply here, and so the diameter of the tubing as well as the flow that will travel through the tube are both essential parts of the design.
If this is miscalculated, or the incorrect size used, then excessive pressure loss, also called friction loss, can occur and reduce the efficiency of the system.
Common sizes include: 16 or 17mm, 0.5 in. 0.75 in. and 1.0 in.
Many other sizes exist, and sometimes the nominal diameter ('in name') does not match up with the physical size. Always double check that your fittings are the correct size.
Polyethylene
Polyethylene is the go to tubing material for professional horticultural applications. It is easy to work with, extremely cost effective, lasts for many years with proper maintenance, and you can punch holes and drip emitters directly into it.
The PE tubing that HGC distributes (from Netafim) has two layers, an opaque white outer layer and black inner layer. The white outer layer reflects light and heat, while the black inner layer prevents algae growth within the tubing.
Punching emitter holes is a breeze with the Netafim Punch Tool. If you mess up and punch a hole in the tubing that you don't need, we have goof plugs for that.
Plasticized Polyvinyl Chloride (aka vinyl tubing)
Vinyl tubing is more common in a hobbyist setting because it is more malleable/flexible than polyethylene tubing, which tends to kink if forced around a tight corner. This rigidity is great when you have long, straight runs of tubing that are going to remain in place for quite some time, but for hobbyist growers who may require added flexibility, such as in a tent, then vinyl is a great solution.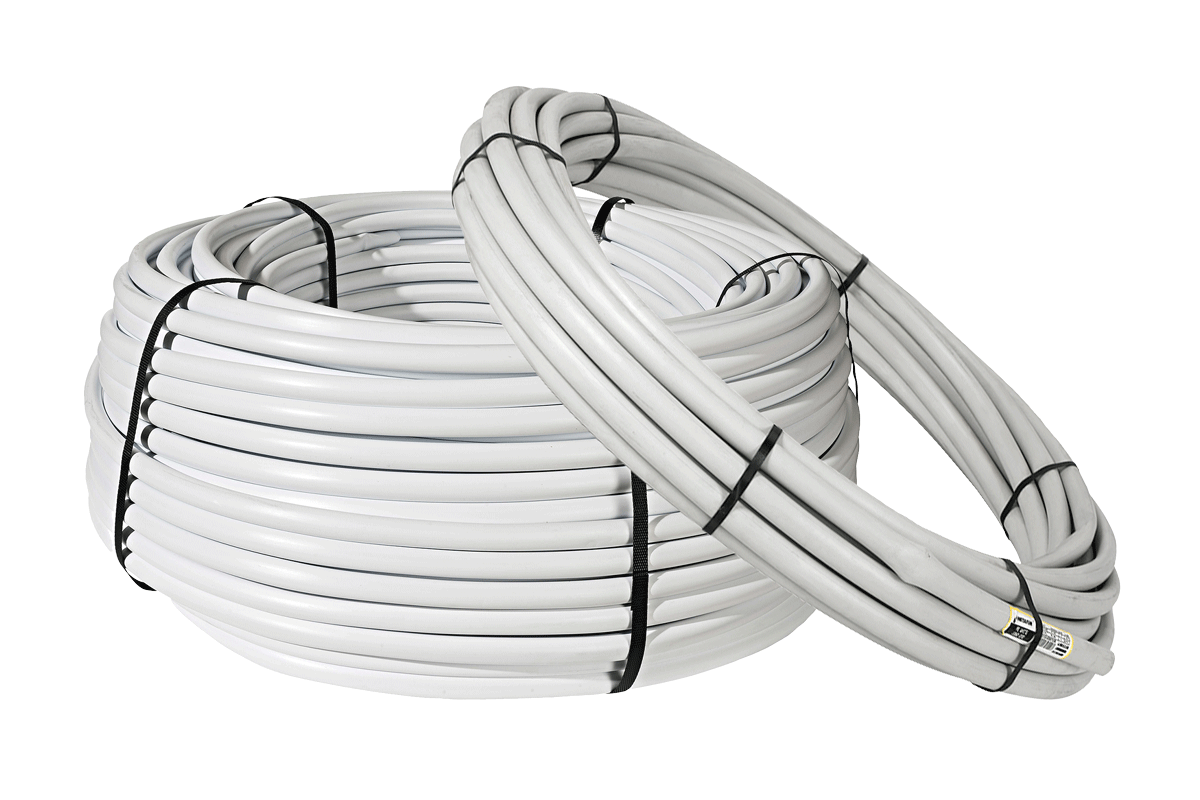 Note/Reminder: It's vital to select the right type and diameter of tubing. Each diameter has a maximum flow that it can handle. If in doubt, give us a call!
The Hawthorne Difference
Our team of technical experts can help not only with the specifics on setting up a drip irrigation system, but also with the holistic, complex interplay between irrigation and other areas of your grow, including nutrients, growing media, HVAC and lights. Our goal is to provide growers the information they need to make the right decisions for their facilities, the first time.
The products and advice to keep you in the game
Hawthorne Gardening Company, in partnership with some of the largest irrigation equipment manufacturers in the world, is here to help you maximize your crop's potential with the best irrigation management strategies and information available today.
Our dedicated team can assist you in every step of the way to ensure that your system will work exactly how it is supposed to from day one.
For more information, call Hawthorne at 888-808-4826 or fill out the form below.