Let's get right to the point: there's a lot of talk about "cannabis going corporate" — and it's coming from people who frankly don't know what they're talking about.
It's true the cannabis industry is evolving and as legalization continues, things are exploding. Marijuana is scaling up from $8 billion now to $31 billion in the next three years. And our company, Hawthorne, is here to lead the next phase of evolution.
Over the past several years, Hawthorne has been bringing together best-in-class, legacy brands under one roof. We're a family business of pioneers in the industry of growing, built to serve all hydroponic growers — both large and small scale.
So, let's talk facts:
First — Hawthorne is set on being the best hydroponics supplier in the world. We are proud to stand on the shoulders of giants, which is why we brought in leading companies with expert voices in their own right into our portfolio. It's what the industry needs right now — experience, commitment, the ability to scale, and the courage to lead.
Second — The industry's future depends on large-scale problem-solving. Craft cannabis will always have its place, but what the industry needs now is more and better infrastructure. That's why we acquired Sunlight Supply — to give us the most technologically advanced supply chain in the industry.
Third — In the long term we're looking to go bigger still. Hydroponics is key to major advances in water conservation, land use and food production. This is what my father, the CEO of ScottsMiracle-Gro, saw when he first championed the future of hydroponics nearly eight years ago. This vision and conviction have inspired us ever since.
And let me address the elephant in the room — we're NOT owned by Monsanto as some people like to say. We have the resources and know-how to execute on our own. And while we operate autonomously from our parent company, ScottsMiracle-Gro's 150 years of experience are behind us when we need it.
We want to tell more of our story, so we welcome your thoughts, questions and concerns. Just contact us at Hawthorne-Gardening.com or message us on Facebook @HawthorneGC, Instagram @HawthorneGC or Twitter @HawthorneGC.
See the original post on Medium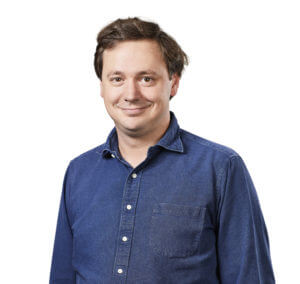 Chris Hagedorn – President & GM, Hawthorne Gardening Company