A group of U.S. Special Operations Marine Raiders who served in Afghanistan saw first hand the impact of war on veterans – how many suffered from Post Traumatic Stress Disorder (PTSD), physical injuries and sleep disorders that led to opioid and other addictions. Still others died by suicide because of the trauma.
That's why they're doing something about it. Three former Marine Raiders – Andy Miears, Bryan Buckley and Matt Curran – took on a new mission upon returning to civilian life, forming the Helmand Valley Growers Company, which through its Battle Brothers Foundation nonprofit is devoted to providing medical cannabis as an alternative treatment for PTSD and other disorders.
Joining them on their mission is Hawthorne Gardening Company, which donated products – from grow lights to nutrients – that the veterans use in R&D to test cannabis pursuant to their California cultivation license. Helmand Valley Growers, based in California, is in the midst of expanding its growing operations and will be outfitting them with Hawthorne products as well.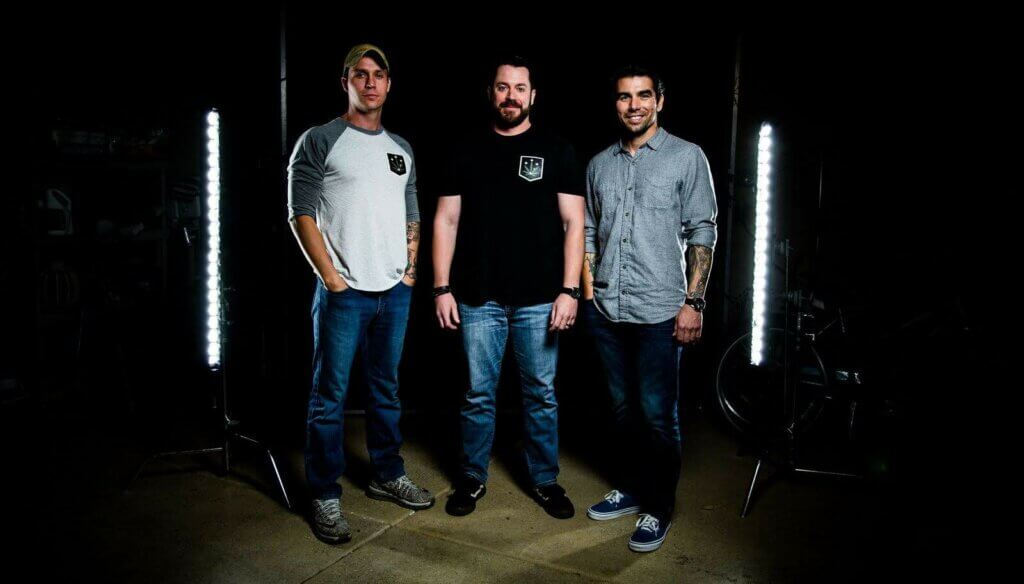 "We have some of the best people in the industry working together to give veterans another tool in their toolbox that is not a synthetic pharmaceutical but instead is plant based"

Andy, chief cultivator for Helmand Valley Growers
Recently, they received institutional review board (IRB) approval under U.S. Food and Drug Administration requirements to study cannabis treatment for PTSD in veterans. The study will be conducted with doctor oversight. As the Helmand Valley Growers team began to build out their growing operation, they crossed paths with Hawthorne sales territory managers Devon Langford and Alissa Russell.
"I was very impressed with what they were doing and what they were working to accomplish"

Devon Langford – Hawthorne Territory Sales Manager
"The Helmand Valley team appreciated Hawthorne's capabilities, too. A partnership was soon formed. "We are working with them to do so many great things and help them get even better at what they are doing."

Alissa Russell – Hawthorne Territory Sales Manager
Helmand Valley Growers is expanding into vertical growing of cannabis. Most cannabis that is grown indoors takes up horizontal space. Vertical growing can allow more plants in less space. Andy credits cannabis with changing his life. In 2015, he left Afghanistan with a war injury that had him on opioids for years. Then he discovered cannabis.
"A lot of my friends came back missing parts of their bodies and pieces of their minds," he said. "A lot committed suicide. I started growing cannabis on my own as an alternative to opioids and realized there is something special about the plant. There is a safe way to use cannabis. PTSD does not just affect veterans. Let us go on Capitol Hill and argue the benefits for others who are impacted, too. A natural plant can help alleviate symptoms for millions of people."

Andy Miears – Helmand Valley Growers
The name Helmand Valley comes from the region in Afghanistan where opium is grown. It also is the area where the Marine Raiders were stationed, a reminder of their new mission and their service together. Visit their website to learn more about Helmand Valley Growers Company.
Bryan Buckley, CEO of Helmand Valley Growers Company (HGVC), visited the Hawthorne House, where he was the featured speaker for a veterans mixer sponsored by Hawthorne Gardening Company during MJBizCon 2021 in Las Vegas. "We literally would not be able to be doing what we are today if it were not for the great work of Hawthorne," Bryan said during the event.